AARP Friendly Voice
We may be isolated, but we don't have to be alone. Sometimes just hearing a friendly voice on the other end of the line can help in challenging times. Trained AARP Friendly Voice volunteers will provide a call to say hello.||To request a call for yourself or someone you know, dial (888) 281-0145 and leave your information or enter the information online: //aarpcommunityconnections.org/friendly-voices/||
More Info

Age Well Arrowhead
Age Well Arrowhead is a place that can meet almost all of your aging needs. They offer transportation services, home care, and food services. They also provide assistance for caregivers, and provide information and resources for dementia and reducing isolation. |
More Info
Alzheimer's Association
The Alzheimer's Association is dedicated to accelerating dementia research, reducing driving risk, and maximizing quality care and support. To view a Community Conversation video with Jenna Pogorels, Alzheimer's Association Sr. Program Manager: Link Here Resources They Offer
More Info
Big & Mini
Interested in forming friendships across generations? Big & Mini connects older adults ("Bigs") and youth ("Minis") through video conference or phone calls. Create an account, read a training document, and get matched with someone who shares your interests. Big and […]
More Info
BoomerAge Duluth!
BoomerAge Duluth! brings together adults over the age of 50 who are interested in getting and staying physically fit. BoomerAge provides a full calendar of fitness activities for members, including hiking, walking, biking, tennis, pickleball, skiing, skating, rock climbing, snowshoeing, and dancing.||BoomerAge also offers book clubs, classes, card games, and movies. Events are hosted and led by the organizer and members who volunteer to be event hosts. ||During the pandemic, some events are held through Zoom or Facebook. Live events are capped at 10 participants, and events are selected that allow people to wear masks and socially distance. ||BoomerAge is meant to be club of like-minded individuals who will get to know one another and become friends. Members are asked to attend at least four events per year. Yearly dues are $15.|To become a member of BoomerAge, first go to meetup.com, complete your free registration, and create a profile.||
More Info
Caregiver Support and Consultation
Caregiver consulting involves a partnership with caregivers to help define and attain goals, find solutions to caregiving challenges, validate the CG's role, empower, provide emotional support, guide, educate re: disease processes, help mobilize their abilities, and steer CG's toward their […]
More Info
Caregiving.com
Caregiving.com has a large library of caregiving stories. Click on the category that fits your situation (caring for a spouse, caring for a parent, etc.) to find tips, comfort, and community. ||Caregiving.com also offers free webinars and online support groups.
More Info
Carely
Carely is a free app designed for family caregivers. Its purpose is to provide family and friends and the care team a tool for staying in touch about care for the person they're caring for.
More Info
Coffee Talk
Coffee Talk is a drop-in chat service from Little Brothers – Friends of the Elderly. Introducing Coffee Talk! If you or someone you know is like us and feeling a little up and down these days, a good chat offers […]
More Info
Community Partners Two Harbors
Community Partners provides services to seniors and caregivers in the Two Harbors area. They are here to support those 60+ and help them keep their independence as well as support those caring for older adults. Care Consultation Help creating a […]
More Info
Covia's Well Connected and Well Connected Espanol
Whether you're interested in a class or a support group, Well Connected has a program for you. Each Well Connected session offers groups and classes on a wide range of topics. ||Would you like to join a book club, or do you want to discuss last night's game? .Maybe you're looking for a support group for living with vision loss or chronic pain. Whether you enjoy travel or birds, music or meditation, there is a program for you. ||All groups are accessible by phone from wherever you are at no cost to you. Call a toll-free number at a set time each week. Some groups offer the option to connect via computer, tablet, or mobile device.||And Well Connected meets 365 days a year, so there's always a chance to connect.
More Info
Eldera
Eldera offers adults 60 and older and kids age 5 to 15 a chance to connectvia video chat so they can learn from each other and have fun. After a freebackground check, Eldera matches an older adult with a kid […]
More Info
ElderCircle
ElderCircle is a nonprofit organization that serves older adults. They strive to empower and support older adults so they remain in their homes and communities. ElderCircle puts great importance on providing quality living for older adults, with focus on health, […]
More Info
Emeritus College
Emeritus: A Day at College||To delight lifelong learners, St. Scholastica hosts a full day of educational activities, made possible by the Ed Greve Emeritus College, Alworth Emeritus and the General Emeritus endowments. ||Programming is temporarily postponed until further notice. Questions may be directed to (218) 723-7000. |
More Info
Foundation for Art and Healing
Creative activities help reduce anxiety while promoting meaningful connections-even when we can't be in the same room with each other. ||Stuck at Home (together), is a web destination that encourages visitors to engage in creative art challenges and mindfulness activities, as well as arts appreciation to reduce anxiety and stress and to inspire feelings of connection: //www.artandhealing.org/stuckathome/||The site offers a wide range of opportunities for engaging in creative expression, plus sharing and connecting with others. ||The Unlonely Film Festival invites you to stream 35+ films curated to inspire, enlighten, elevate, and inform you. You'll also find opportunities to reflect and engage. The goal is to provide a sense of connectedness between you, the filmmaker, and others viewing the films: //www.artandhealing.org/uff4/|||
More Info
Friendship Line
Friendship Line is both a crisis intervention hotline and a warmline for non-emergency emotional support calls. Friendship Line's 24-hour toll-free service is the only accredited crisis line in the country for people aged 60 years and older and adults living with disabilities. They also make on-going outreach calls to lonely older adults. ||Friendship Line reaches out to lonely, depressed, isolated, frail and/or suicidal older adults nationwide. Trained volunteers specialize in offering a caring ear and having a friendly conversation with depressed older adults..||Call (800) 971-0016 for round-the-clock crisis support services including:||Emotional support|Elder abuse reporting|Well-being checks|Grief support through assistance and reassurance|Active suicide intervention|Information and referrals for isolated older adults and adults living with disabilities|||
More Info
GCFLearnFree.org
Need help polishing your resume or brushing up on Excel? Maybe you're getting acquainted with a smart phone or trying to edit a photo. ||From Microsoft Office to reading, math, and more, GCFLearnFree.org offers more than 200 topics, including more than 2,000 lessons, more than 1,000 videos, and more than 50 interactives and games, completely free. Learn what you want, when you want, regardless of your income or circumstances. ||GCFLearnFree.org is a program of Goodwill Community Foundation® and Goodwill Industries of Eastern North Carolina Inc.®|
More Info
GetSetUp
Would you like to explore your genealogy, or would you rather find others to play card games with online? ||Maybe you're looking for help understanding your Medicare costs or your radiology exam. ||Whether you want to learn all about the orchestra or how to take great photos, you can find an interactive community at GetSetUp. ||Free membership benefits include: ||• One small group class free.|• Opportunities to connect with new friends during classes.|• Newsletter with the latest on aging trends and news..||GetSetUp is also looking for teachers! Apply here: //www.getsetup.io/join-guide||||
More Info
Head of the Lakes United Way
Many Duluth organizations are looking for volunteers. The United Way website offers a convenient way to discover volunteer opportunities that fit your schedule and your skills. ||Put your time and talents to work making a difference in your community: //volunteerhluw.org/. |
More Info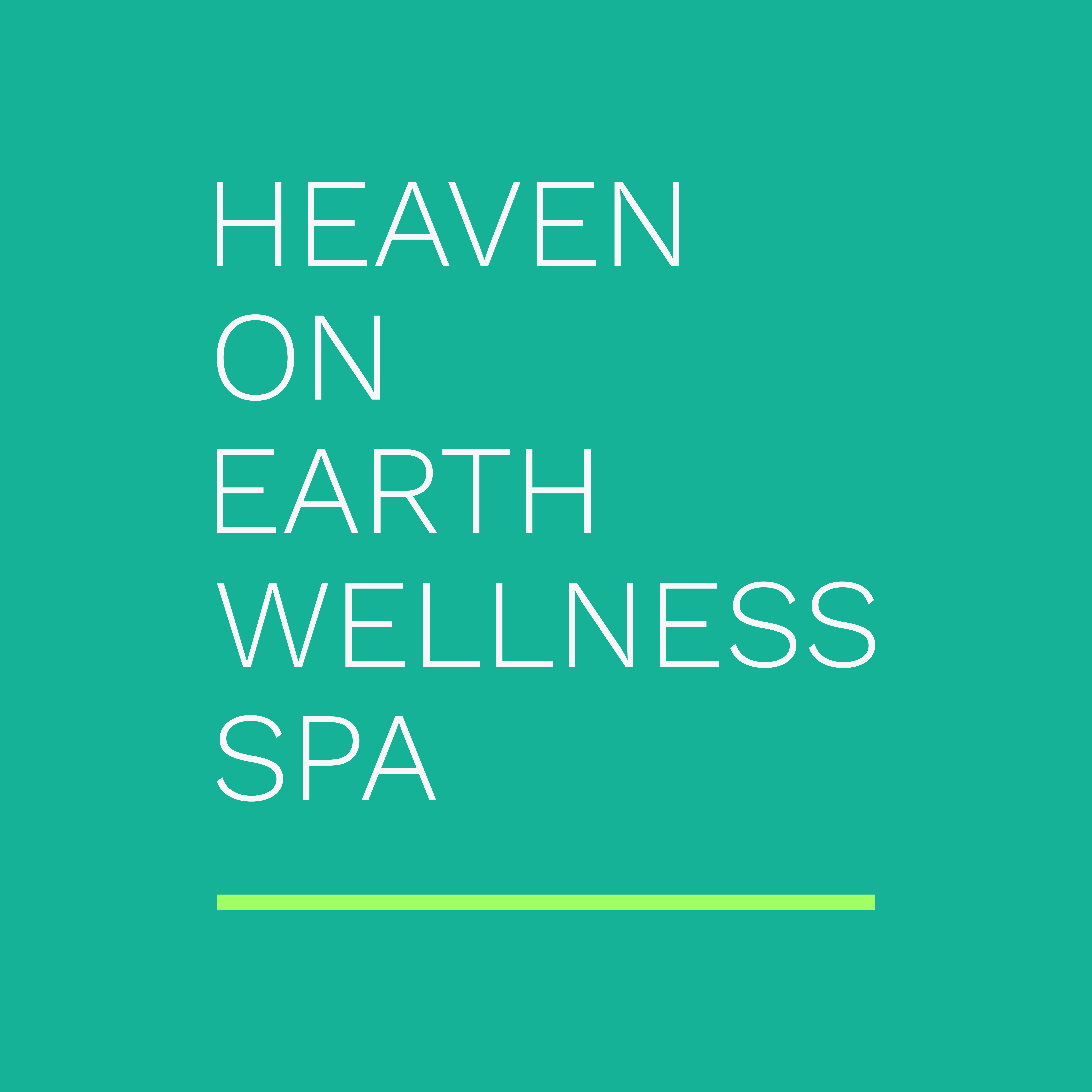 Heaven on Earth Wellness Spa
Heaven on Earth Wellness Spa offers Soma Yoga and meditation to help with flexibility, movement and pain. Somatic yoga can help improve anyone's yoga practice and creates a more functional posture. This methodology pairs with classic poses to help alleviate […]
More Info
Juniper
Juniper is working to create a healthier Minnesota by helping us take charge of our own fitness and well-being. ||• Are you concerned about your risk for falls? ||• Are you looking for ways to stay active and independent? ||• Do you want to learn how to live well with arthritis, diabetes, or chronic pain?||Improve your health and stay connected by taking live classes in small groups online. To find a class that meets your needs, go to //yourjuniper.org/Classes/Search.
More Info
Lighthouse Center for Vital Living
Lighthouse services empower individuals at all stages of vision loss to learn new ways to do everyday tasks, workplace tasks, and leisure activities important to them. ||One-on-one and group trainings usually are offered at their center, in the home or workplace, and virtually. Because of the pandemic, the center is currently closed, but staff is available to consult by phone or online. ||Tech to Connect – Lighthouse offers device loans, along with remote training and technical support, to older adults and to people of any age with vision loss or other disabilities. Services are often free of charge to individuals.||Support Groups – Lighthouse hosts monthly support groups for individuals with vision loss or blindness.||Low Vision Store – Lighthouse professionals can help select items best-suited for individual needs. Products include large-screen electronic magnifiers, talking watches, writing aids, cooking aids, home safety items, and large-print playing cards. The store is accepting phone and online orders: //lighthousefortheblind-duluth.org/lvstore/ ||Twin Ports News on the Air Radio – A daily radio service, broadcast by State Services for the Blind, reads books and newspapers over a designated radio frequency. Ask about free radios. ||
More Info
Lions Affordable Hearing Aid Project
The Duluth Lions Club helps eligible low-income individuals who may not otherwise be able to afford hearing aids. ||Contact the Duluth Lions Club for information about how to apply: ||(218) 625-1300||duluthlions@gmail.com|
More Info
Lutheran Social Service
Companion services provide customized support, transportation, and friendship for older adults who want to live at home, stay healthy, and remain as independent as possible. Due to the pandemic, companion services are currently being offered virtually via phone and video chat.||Foster Grandparent volunteers traditionally provide one-on-one mentoring a few hours a week to at-risk youth to help them boost their self-esteem and overall success. In this role, you can positively impact the lives of children and youth, find a meaningful way to give back, and earn extra income. In this new COVID-19 environment, Foster Grandparents are finding ways to support teachers and students remotely.
More Info
Mental Health Minnesota
One in five people will experience a mental health concern in their lifetime. Mental Health Minnesota works to help people on their journey toward mental health recovery and wellness through peer-to-peer programs and services. ||Peer support ||The Minnesota Warmline provides peer-to-peer mental health support and wellness through anonymous phone calls. Calls are answered by professionally trained Certified Peer Specialists who have first-hand experience living with a mental health condition. ||The Warmline provides a safe and confidential environment to connect with someone who's there to listen and to help. Call 877-404-3190 toll-free Monday-Saturday, 5:00 p.m. to 10:00 p.m. Or text ""Support"" to 85511. ||//mentalhealthmn.org/support/minnesota-warmline/||Free professional support||Free, confidential, anonymous support is available seven days a week, 9:00 a.m. until 9:00 p.m. Talk to a volunteer mental health professional toll-free by calling 833-437-3466 (833-HERE4MN). ||//mentalhealthmn.org/support/free-mental-health-support/ ||Crisis help||The 24-hour mental health crisis line in Duluth is 218-623-1800.||
More Info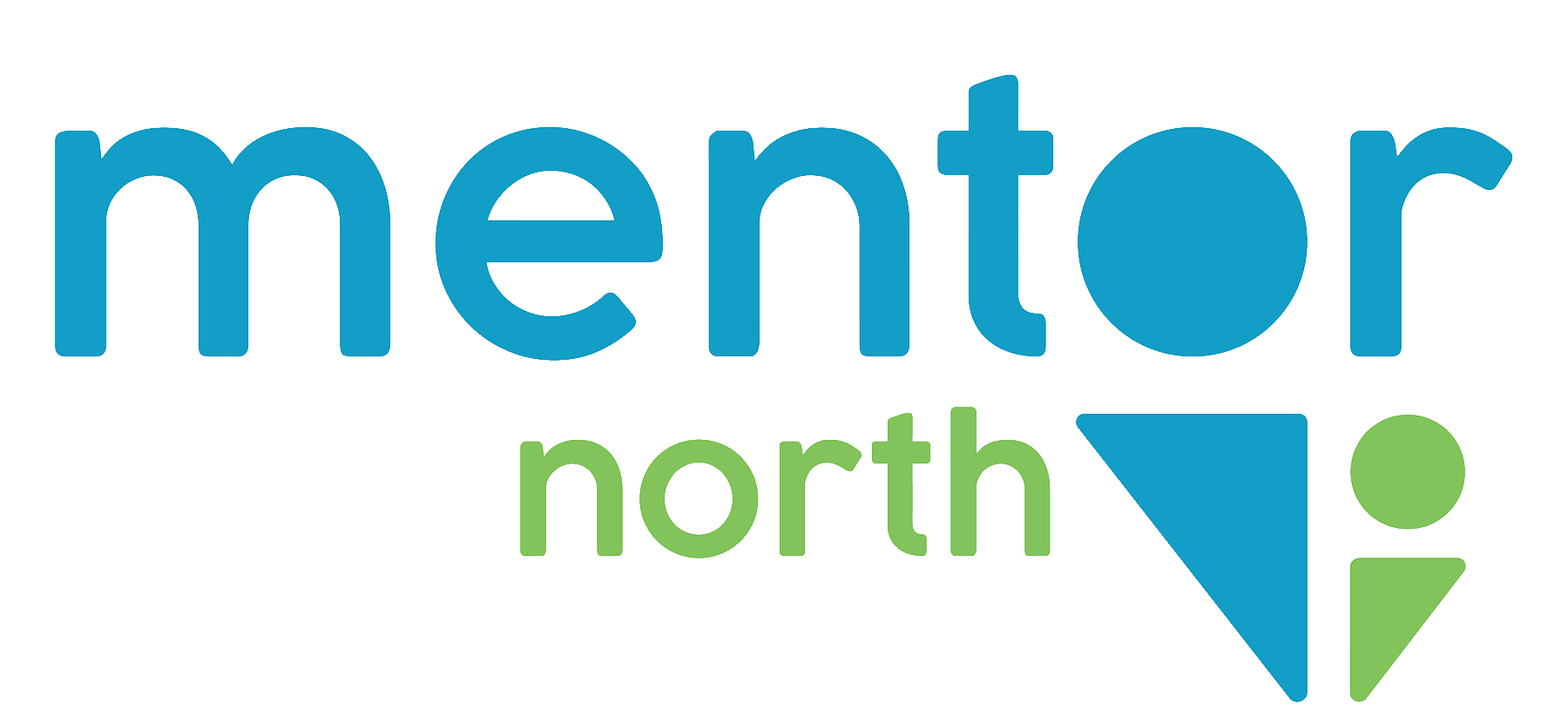 Mentor North
Mentor North was established in 2019 as a one-on-one, community-based mentoring organization. Mentor North offers mentoring programs aimed at enhancing the lives of individuals and creating an inclusive mentorship community. They welcome youth and mentors from a variety of identities and backgrounds. […]
More Info
Minnesota Senior Citizen Education Program
Want to learn another language? Wondering how Lake Superior came to be? Wishing you knew more about Latin American history? Take a class!Eligible Minnesota residents age 62 and older can audit classes for free at all state-supported institutions of higher […]
More Info
National Alliance on Mental Illness (NAMI) – Duluth Area
The NAMI mission is to champion justice, dignity, and respect for all people affected by mental illness, including family members. To accomplish that goal, NAMI works to:||• Educate|• Advocate|• Support|• Eliminate stigma||The NAMI helpline is for people seeking help for themselves or a loved one. NAMI provides guidance to people who are trying to navigate the mental health system and identifies resources and treatment that can help. Call 888-NAMI-HELPS or e-mail namihelps@namimn.org. ||NAMI Minnesota has gone virtual to continue offering support during the pandemic: ||Facebook (@NAMIMinnesota) |Twitter (@NAMI Minnesota) |Instagram (@nami_minnesota_helps) ||NAMI offers online peer-led support groups for people living with a mental illness and their family members. To register, go to: //2a392k31wksy2wkejf1y03dp-wpengine.netdna-ssl.com/wp-content/uploads/sites/188/2020/10/Support-Groups-10.20-1.pdf ||NAMI also offers free Zoom classes and videotaped classes: //namimn.org/education-and-public-awareness/classes/https-namimn-org-education-and-public-awareness-classes-all-scheduled-classes/ |||
More Info
One Day University
One Day University offers engaging talks that are informative and inspiring. They have the best professors in the country from 150 top-tier schools delivering lectures for the adult "students for a day". There are no grades, no test, no homework, […]
More Info
Parkinson's Dance Studio
A welcoming and lively class for people with Parkinson's attending alone or with family and friends. Stretch, warm up, and spark your creativity and grace. No dance experience necessary. Enjoy moving and music.||Class begins in chairs. Dancers remain seated for a full dancing warmup. All dances can be done seated. ||Class usually meets on the first and third Fridays of every month from 1:00 until 2:15 p.m. at the Unitarian Universalist Congregation of Duluth. Garage parking is available under the building, with elevator access to the dancing area. Because of the COVID-19 pandemic, we are currently holding class via Zoom-shorter classes on Wednesdays and Fridays at 1:00 p.m.||No special clothing or shoes are required. Wear something comfortable that doesn't constrict movement. Consider wearing layers to accommodate different temperatures. You can take class in street shoes, ballet or jazz shoes, or socks. If you wear shoes, a flexible shoe is best.||There is a suggested donation of $3 per person or $5 per group including family, friends, caregivers. Please attend even if you can't make a donation. All people with Parkinson's are welcome.||People with other movement disorders or issues are also welcome. Please contact Jessica at (218) 727-8286 or jaroeder2@gmail.com before your first class to talk about whether it might work for you.||You can sign up for the contact list at: //sites.google.com/site/parkinsonsdancestudioduluth/contact-information-sign-up|
More Info
Points of Light
We can build a better future together by finding ways to make a difference in our community. ||• Are you willing to provide rides for a cancer patient? ||• Have you thought about becoming a volunteer firefighter? ||• Would you like to have your dog trained to bring smiles to people on hospice?||You'll find lots of volunteer opportunities at //www.pointsoflight.org. |
More Info
Road Scholar
Road Scholar is an American not-for-profit organization that, in years past, has offered study tours in more than 100 countries. Because of the pandemic, Road Scholar is currently offering online lectures, performances, and discussions. Week-long, day-long, and hourly events include lectures, discussions, and social time. ||Multi-day Adventures Online — Join a small group of new friends and expert instructors online and be fully engaged with multiple days of lectures, performances, and discussions that will re-create the traditional Road Scholar experience virtually.||One-Day Online Day of Discovery– Spend a day online with one of Road Scholar's favorite instructors for a morning lecture session and an afternoon of small-group discussion and intimate Q&A session with the expert – all focused on one fascinating topic.||Virtual Lectures, 45-60 minutes long — Get a taste of one of Road Scholar's most popular programs all from the comfort of your own home! Join your instructor for an online lecture with a live Q&A session to quench your curiosity on the subject!
More Info
SAGE
SAGE offers services and advocacy for LGBT elders. SAGEConnect matches LGBT elders with volunteers to provide companionship through calls or video conferences. The program is free and available nationally: Click Here SAGECents is a financial wellness platform designed specifically to […]
More Info
Senior LinkAge Line
The Senior LinkAge Line is a free statewide service of the Minnesota Board on Aging in partnership with Minnesota's area agencies on aging. The Senior LinkAge Line assists older Minnesotans and caregivers, by connecting them to local services, finding answers […]
More Info
Sharing Smiles
Would you enjoy having a penpal from a different generation? Empowering the Ages created Sharing Smiles to help older and younger folks connect safely through e-mail, cards, and letters. Some Sharing Smiles participants write joint stories or create poetry or […]
More Info
StoryCorps Connect
Would you like future generations to be able to hear from someone you love? Use video conference technology to interview a person who's a special part of your life. Audio of your interview, along with a photograph, will become part […]
More Info
StoryWorth
If you want to preserve your memories for future generations of your family this gift is perfect for you. It allows you to learn weekly stories from your aging loved one, from any distances apart it can bring your family […]
More Info
Table Wisdom
Table Wisdom brings together foreign-born students and older adults fluent in English for professional mentoring and conversational English-speaking sessions. The matches combine language learning, mentoring, and friendship. Their Co-video Partner Program matches volunteers with someone from a different city.
More Info
Telephone Equipment Distribution (TED) Program
The TED Program provides adaptive devices to people who have difficulty using the phone. These devices make phone use easier for people who are deaf, deafblind, or hard of hearing, or who have speech or physical disabilities. ||A variety of equipment is available, including:||• Flashing lights or loud ringers to indicate when the phone is ringing|• Captioned phones |• Echo Dot to enable voice-command dialing|• Electronic larynx to enable speech|• Phones with tone and volume adjustments|• Buttons to slow down the speaker by 10%||Devices are loaned at no cost to those who qualify, for as long as they are needed.
More Info
The Twin Ports APIDA Collective
Twin Ports APIDA Collective is a group of Asian Pacific Islander Desi American people working to advocate for the community in the Duluth-Superior region.
More Info
University for Seniors
University for Seniors is a lifelong learning program of the University of Minnesota Duluth. The program is designed to provide humanities-based opportunities for intellectual and cultural development and stimulation for individuals age 50 and older. ||Programs include study groups, lectures, field trips, special interest groups, and cultural and social opportunities. You are welcome whether your formal education ended early in life or you have advanced degrees.||Three 8-week terms during the year offer more than 40 humanities-centered study groups including current events, history, philosophy, science, art, poetry, literature, and exercise. ||Monthly lectures are given by University of Minnesota faculty and community experts on a variety of topics as well as University for Seniors members presenting travel experiences. ||Special events and social activities feature local tours, theater and museum visits, and luncheons.|
More Info
VolunteerMatch
Looking for ways to give back to our community? ||Whether your passion is animals or art, kids or older adults, VolunteerMatch will help you connect with a local organization looking for volunteers.||Log on to //www.volunteermatch.org/ to find both virtual and in-person ways for you to make a difference. |
More Info
Whole Foods Coop
Duluth's local coop offers a wide range of classes (virtually during the pandemic), and often they're free. Classes are open to members and non-members alike. Log on for a list of classes: Click Here Would you like advice on how […]
More Info
Categories