AEOA Senior Nutrition Services- Senior Dining and Meals on Wheels
Arrowhead Economic Opportunity Agency's Senior Nutrition Services in Duluth provides opportunities for congregate senior dining and Meals on Wheels. Please call AEOA's main office in Virginia for further information or to register at 218-735-6899 or 800-662-5711 ext. 6899
More Info
Blink Health
Blink negotiates with the pharmacy industry, so you can get the same medication at much lower prices. Just order online to save. Then choose pickup or delivery to get your medication. Whether insured or uninsured, Blink has built an improved […]
More Info
BoomerAge Duluth!
BoomerAge Duluth! brings together adults over the age of 50 who are interested in getting and staying physically fit. BoomerAge provides a full calendar of fitness activities for members, including hiking, walking, biking, tennis, pickleball, skiing, skating, rock climbing, snowshoeing, and dancing.||BoomerAge also offers book clubs, classes, card games, and movies. Events are hosted and led by the organizer and members who volunteer to be event hosts. ||During the pandemic, some events are held through Zoom or Facebook. Live events are capped at 10 participants, and events are selected that allow people to wear masks and socially distance. ||BoomerAge is meant to be club of like-minded individuals who will get to know one another and become friends. Members are asked to attend at least four events per year. Yearly dues are $15.|To become a member of BoomerAge, first go to meetup.com, complete your free registration, and create a profile.||
More Info
Churches United in Ministry (CHUM)
CHUM is a 501(c)(3) nonprofit human services agency in Duluth, MN sponsored and governed by an interfaith coalition of 40 faith communities. CHUM serves low-income, homeless, hungry, isolated, or otherwise marginalized community members. They offer emergency food, shelter, advocacy, support, […]
More Info
Community Partners Two Harbors
Community Partners provides services to seniors and caregivers in the Two Harbors area. They are here to support those 60+ and help them keep their independence as well as support those caring for older adults. Care Consultation Help creating a […]
More Info
Damiano Center
The Damiano Center welcomes and serves all people in need without judgement. They are the largest emergency meal provider in Northeastern Minnesota and they have the largest free store in Duluth. They offer programs and services to those in the […]
More Info
Duluth Area YMCA – Active Older Adult Programs
The YMCA offers Active Older Adult programs that accommodate a wide variety of interests and functional abilities of older adults. Active Older Adult Group Exercise Classes Forever Fit Total Conditioning: Class is designed to increase flexibility, joint stability, balance, coordination, […]
More Info
Duluth, MN Wheelchair Accessible Trails and Maps
Find the top rated wheelchair accessible trails in Duluth and all of Minnesota, whether you're looking for an easy short wheelchair accessible trail or a long wheelchair accessible trail, you'll find what you're looking for.
More Info
ElderCircle
ElderCircle is a nonprofit organization that serves older adults. They strive to empower and support older adults so they remain in their homes and communities. ElderCircle puts great importance on providing quality living for older adults, with focuses on health, […]
More Info
Essentia Health Group Fitness Classes
Essentia Health offers two fitness classes that are designed for seniors. These classes offer a way for seniors to stay active and healthy. Silver Sneakers Cardio Fit This class allows you to have fun and move to the music This […]
More Info
Fall Prevention Facts & Tips For Preventing Falls
This page offers information on general fall statistics on the number of annual falls and the types of injuries incurred as well as the risk factors, tips for preventing falls and advice for dealing with falls when they occur. If […]
More Info
Foundation for Art and Healing
Creative activities help reduce anxiety while promoting meaningful connections-even when we can't be in the same room with each other. ||Stuck at Home (together), is a web destination that encourages visitors to engage in creative art challenges and mindfulness activities, as well as arts appreciation to reduce anxiety and stress and to inspire feelings of connection: https://www.artandhealing.org/stuckathome/||The site offers a wide range of opportunities for engaging in creative expression, plus sharing and connecting with others. ||The Unlonely Film Festival invites you to stream 35+ films curated to inspire, enlighten, elevate, and inform you. You'll also find opportunities to reflect and engage. The goal is to provide a sense of connectedness between you, the filmmaker, and others viewing the films: https://www.artandhealing.org/uff4/|||
More Info
GoodRx
GoodRx helps you find the best prescription deals and discounts. GoodRx sends you the coupon and you can then take it to your pharmacy and get a discounted price. They also offer online doctor consultations and they can then send […]
More Info
Harm Reduction Sisters'
Harm Reduction Sisters' provides a feminist response, utilizing innovative harm reduction principles and practices to address the gaps that exist for people who use drugs and experience trauma. Our harm reduction services include distribution of sterile injection supplies, overdose education, […]
More Info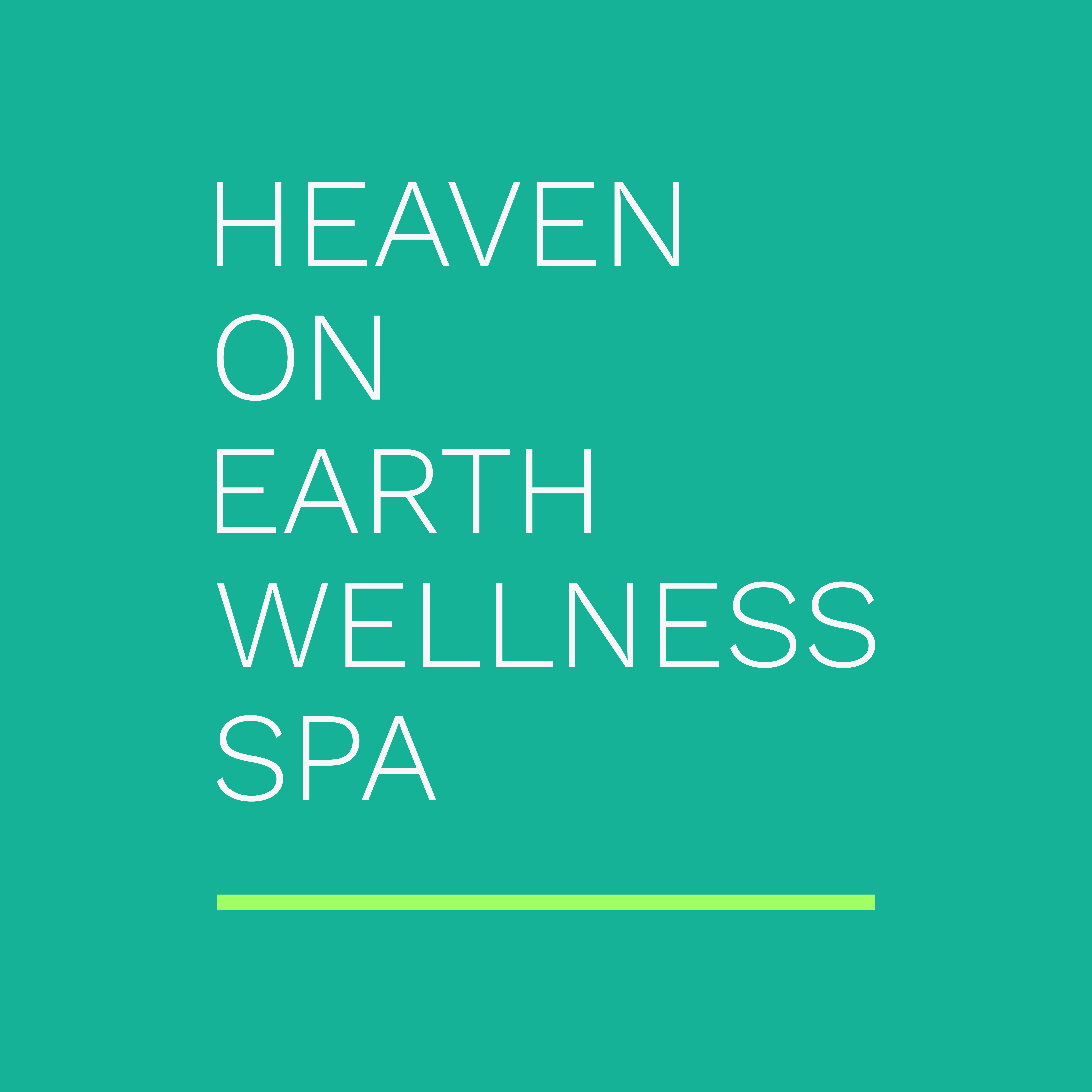 Heaven on Earth Wellness Spa
Heaven on Earth Wellness Spa offers Soma Yoga and meditation to help with flexibility, movement and pain. Somatic yoga can help improve anyone's yoga practice and creates a more functional posture. This methodology pairs with classic poses to help alleviate […]
More Info
Juniper
Juniper is working to create a healthier Minnesota by helping us take charge of our own fitness and well-being. ||• Are you concerned about your risk for falls? ||• Are you looking for ways to stay active and independent? ||• Do you want to learn how to live well with arthritis, diabetes, or chronic pain?||Improve your health and stay connected by taking live classes in small groups online. To find a class that meets your needs, go to https://yourjuniper.org/Classes/Search.
More Info
Mayo Clinic Q&A
From complex or serious conditions like cancer and heart disease to the latest news on research and wellness, host Dr. Halena Gazelka asks the questions and gets easy-to-understand answers from Mayo Clinic experts. Covid-19 information and information on Vaccine and […]
More Info
Mental Health Minnesota
One in five people will experience a mental health concern in their lifetime. Mental Health Minnesota works to help people on their journey toward mental health recovery and wellness through peer-to-peer programs and services. ||Peer support ||The Minnesota Warmline provides peer-to-peer mental health support and wellness through anonymous phone calls. Calls are answered by professionally trained Certified Peer Specialists who have first-hand experience living with a mental health condition. ||The Warmline provides a safe and confidential environment to connect with someone who's there to listen and to help. Call 877-404-3190 toll-free Monday-Saturday, 5:00 p.m. to 10:00 p.m. Or text ""Support"" to 85511. ||https://mentalhealthmn.org/support/minnesota-warmline/||Free professional support||Free, confidential, anonymous support is available seven days a week, 9:00 a.m. until 9:00 p.m. Talk to a volunteer mental health professional toll-free by calling 833-437-3466 (833-HERE4MN). ||https://mentalhealthmn.org/support/free-mental-health-support/ ||Crisis help||The 24-hour mental health crisis line in Duluth is 218-623-1800.||
More Info
Minnesota Wheelchair Accessible Trails and Maps
Find wheelchair accessible trails in Duluth. When you click on a trail in the list provided, you will find trail descriptions, trail maps, photos, and reviews.
More Info
National Alliance on Mental Illness (NAMI) – Duluth Area
The NAMI mission is to champion justice, dignity, and respect for all people affected by mental illness, including family members. To accomplish that goal, NAMI works to:||• Educate|• Advocate|• Support|• Eliminate stigma||The NAMI helpline is for people seeking help for themselves or a loved one. NAMI provides guidance to people who are trying to navigate the mental health system and identifies resources and treatment that can help. Call 888-NAMI-HELPS or e-mail namihelps@namimn.org. ||NAMI Minnesota has gone virtual to continue offering support during the pandemic: ||Facebook (@NAMIMinnesota) |Twitter (@NAMI Minnesota) |Instagram (@nami_minnesota_helps) ||NAMI offers online peer-led support groups for people living with a mental illness and their family members. To register, go to: https://2a392k31wksy2wkejf1y03dp-wpengine.netdna-ssl.com/wp-content/uploads/sites/188/2020/10/Support-Groups-10.20-1.pdf ||NAMI also offers free Zoom classes and videotaped classes: https://namimn.org/education-and-public-awareness/classes/https-namimn-org-education-and-public-awareness-classes-all-scheduled-classes/ |||
More Info
National Institute on Aging
NIA, one of the 27 Institutes and Centers of NIH, leads a broad scientific effort to understand the nature of aging and to extend the healthy, active years of life. The National Institute on Aging has a lot of articles […]
More Info
NeedyMeds
NeedyMeds is a 501(c)(3) national non-profit that connects people to programs that will help them afford their medications and other healthcare costs. NeedyMeds is not a patient assistance program, but rather a source of information on thousands of programs that may be […]
More Info
Parkinson's Dance Studio
A welcoming and lively class for people with Parkinson's attending alone or with family and friends. Stretch, warm up, and spark your creativity and grace. No dance experience necessary. Enjoy moving and music.||Class begins in chairs. Dancers remain seated for a full dancing warmup. All dances can be done seated. ||Class usually meets on the first and third Fridays of every month from 1:00 until 2:15 p.m. at the Unitarian Universalist Congregation of Duluth. Garage parking is available under the building, with elevator access to the dancing area. Because of the COVID-19 pandemic, we are currently holding class via Zoom-shorter classes on Wednesdays and Fridays at 1:00 p.m.||No special clothing or shoes are required. Wear something comfortable that doesn't constrict movement. Consider wearing layers to accommodate different temperatures. You can take class in street shoes, ballet or jazz shoes, or socks. If you wear shoes, a flexible shoe is best.||There is a suggested donation of $3 per person or $5 per group including family, friends, caregivers. Please attend even if you can't make a donation. All people with Parkinson's are welcome.||People with other movement disorders or issues are also welcome. Please contact Jessica at (218) 727-8286 or jaroeder2@gmail.com before your first class to talk about whether it might work for you.||You can sign up for the contact list at: https://sites.google.com/site/parkinsonsdancestudioduluth/contact-information-sign-up|
More Info
Senior Planet From AARP
Senior Planet seeks to enable older adults and people of all ages to come together and find ways to learn, work, create, and thrive in todays digital age. They offer online courses, programs, and activities to help seniors learn new […]
More Info
United Way 211
United Way 211 provides free and confidential health and human services information for people in Minnesota. They are available 24 hours a day, 7 days a week to connect you with the resources and information you need. 2-1-1 Offers Information on a […]
More Info
WellQor
WellQor is the leading provider of mental health services for mature adults. They offer personalized services for individuals with their team of licensed clinical psychologists, social workers and life coaches. These professionals have extensive training in the unique issues presented […]
More Info
Categories