Access North Center for Independent Living of Northeastern Minnesota
During the pandemic, Access North is acting as a COVID-19 Community Coordinator, helping people register for vaccinations and connect with COVID testing. Access North also provides these five core services Information regarding available options and resources that enable people with disabilities to live more independently. […]
More Info
CareerForce Duluth
CareerForce offers an impressive range of innovative services, including one-on-one guidance, training, networking, labor market information and much more. They are a rich resource for anyone, from any walk of life, at any career or recruitment stage. Hiring Tax Incentives […]
More Info
Disability Hub MN
The Disability Hub is a free statewide resource network that helps individuals solve problems, navigate the system and plan for their future. They offer options and tools for managing health, benefits, work, housing, and more. Top Topics They Help With […]
More Info
Duluth, MN Wheelchair Accessible Trails and Maps
Find the top rated wheelchair accessible trails in Duluth and all of Minnesota, whether you're looking for an easy short wheelchair accessible trail or a long wheelchair accessible trail, you'll find what you're looking for.
More Info
Friendship Line
Friendship Line is both a crisis intervention hotline and a warmline for non-emergency emotional support calls. Friendship Line's 24-hour toll-free service is the only accredited crisis line in the country for people aged 60 years and older and adults living with disabilities. They also make on-going outreach calls to lonely older adults. ||Friendship Line reaches out to lonely, depressed, isolated, frail and/or suicidal older adults nationwide. Trained volunteers specialize in offering a caring ear and having a friendly conversation with depressed older adults..||Call (800) 971-0016 for round-the-clock crisis support services including:||Emotional support|Elder abuse reporting|Well-being checks|Grief support through assistance and reassurance|Active suicide intervention|Information and referrals for isolated older adults and adults living with disabilities|||
More Info
Lake Medivan
Lake Medivan offers transportation for many types of services, including, specialized needs, intellectual disabilities, wheelchair, ambulatory and stretcher. They also accept most healthcare plans for convenient payments. |
More Info
Lighthouse Center for Vital Living
Lighthouse services empower individuals at all stages of vision loss to learn new ways to do everyday tasks, workplace tasks, and leisure activities important to them. ||One-on-one and group trainings usually are offered at their center, in the home or workplace, and virtually. Because of the pandemic, the center is currently closed, but staff is available to consult by phone or online. ||Tech to Connect – Lighthouse offers device loans, along with remote training and technical support, to older adults and to people of any age with vision loss or other disabilities. Services are often free of charge to individuals.||Support Groups – Lighthouse hosts monthly support groups for individuals with vision loss or blindness.||Low Vision Store – Lighthouse professionals can help select items best-suited for individual needs. Products include large-screen electronic magnifiers, talking watches, writing aids, cooking aids, home safety items, and large-print playing cards. The store is accepting phone and online orders: //lighthousefortheblind-duluth.org/lvstore/ ||Twin Ports News on the Air Radio – A daily radio service, broadcast by State Services for the Blind, reads books and newspapers over a designated radio frequency. Ask about free radios. ||
More Info
Memory Cafe Directory
A Memory Cafe is a welcoming place for individuals with Alzheimer's Disease or any other form of dementia, or other brain disorders. They are designed to include the care partner as well, for a shared experience. Individual Memory Cafes focus […]
More Info
Minnesota Wheelchair Accessible Trails and Maps
Find wheelchair accessible trails in Duluth. When you click on a trail in the list provided, you will find trail descriptions, trail maps, photos, and reviews.
More Info
Saint Louis County Minnesota – Aging & Disability Services
St. Louis County helps people who are over the age of 65 or have a disability find life-enhancing services. Their goal is to increase independence, health, and safety so that people can live in their communities as independently as possible. MnCHOICES Assessment This […]
More Info
Senior Community Service Employment Program (SCSEP)
The Senior Community Service Employment Program (SCSEP) is a community service and work-based job training program for older Americans. Authorized by the Older Americans Act, SCSEP provides training for low-income, unemployed seniors. Participants also have access to employment assistance through American Job […]
More Info
Senior Connections
Senior Connections is the Douglas County aging unit, providing services and programs to people 60 and older. They also provide specialized transportation to people 55 and older and to people living with disabilities. Programs Include Meals on Wheels – Delivering […]
More Info
STRIDE
Dial-a-ride transportation for qualified individuals with disabilities in the Twin Ports. It operates within 3/4 of a mile from the DTA's regular routes in the city of Superior an within the city boundaries of Duluth and Proctor. STRIDE Paratransit Rider […]
More Info
Telephone Equipment Distribution (TED) Program
The TED Program provides adaptive devices to people who have difficulty using the phone. These devices make phone use easier for people who are deaf, deafblind, or hard of hearing, or who have speech or physical disabilities. ||A variety of equipment is available, including:||• Flashing lights or loud ringers to indicate when the phone is ringing|• Captioned phones |• Echo Dot to enable voice-command dialing|• Electronic larynx to enable speech|• Phones with tone and volume adjustments|• Buttons to slow down the speaker by 10%||Devices are loaned at no cost to those who qualify, for as long as they are needed.
More Info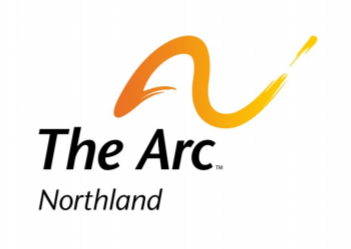 The Arc Northland
Arc Northland is a nonprofit organization. Since 1951, they have provided person centered services for children and adults with disabilities, their families and other supporters. Arc Northland's philosophy is to meet people where they are at on life's journey. They […]
More Info
Categories