How to Stay Safe on the Road this Winter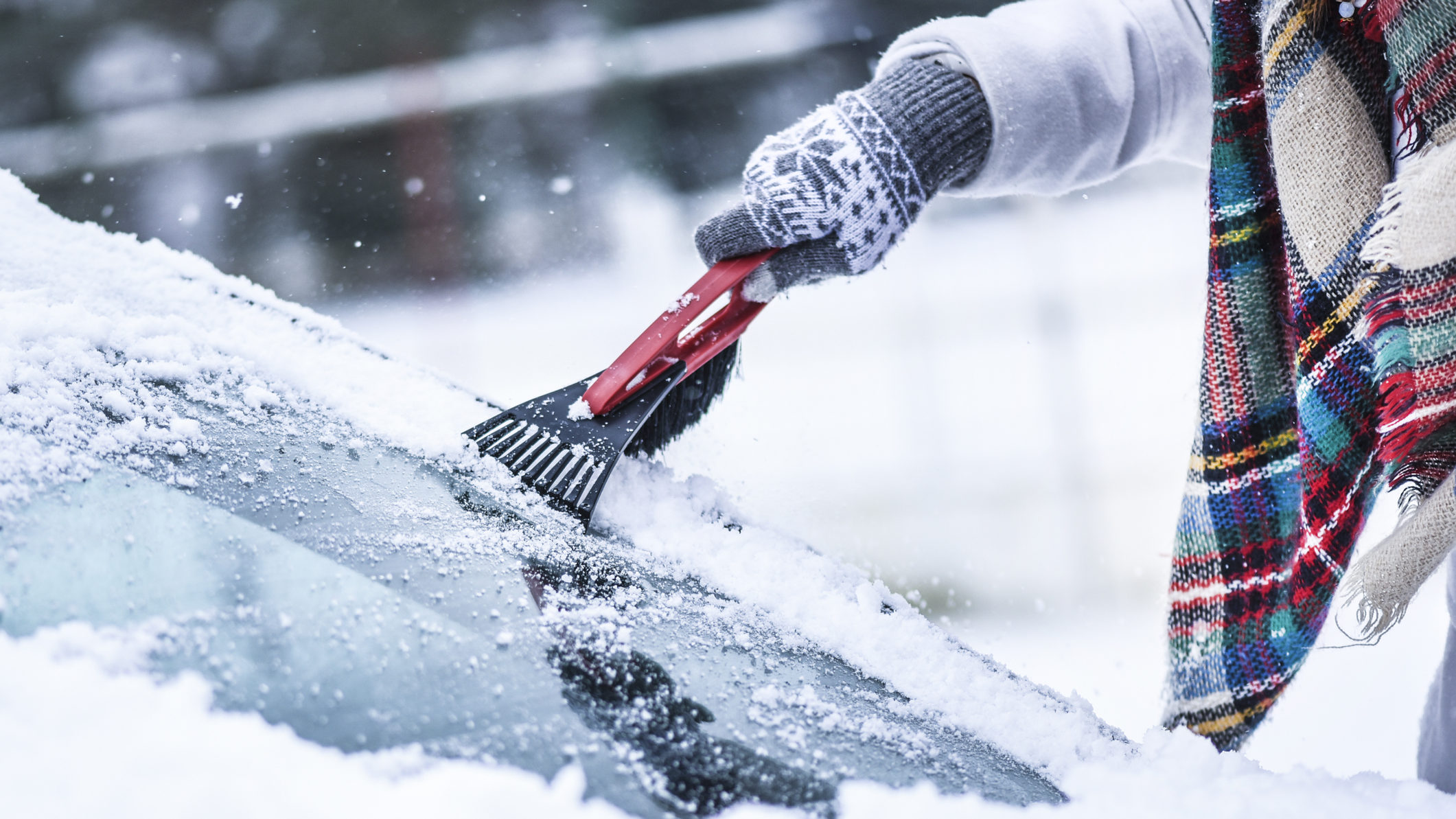 As the cold weather approaches, it's important to make sure you're ready for winter driving, no matter what mother nature sends your way. And we're sharing six tips below to help you plan and stay safe on the road this winter.
6 Tips to Help You Stay Safe on the Road this Winter
Winterize your vehicle
Before the snow falls, be sure to winterize your vehicle. Check to ensure the following are functioning correctly: tire pressure, windshield wipers, battery, and front and rear window defrosters.
Stock up your vehicle
Having an emergency kit in your vehicle could save your life. So, be sure you have an emergency kit ready to go with the following items: blanket, hat and mittens, shovel, water, snacks, and a flashlight. If you get stuck in ice or snow, it can also be helpful to have kitty litter on hand to help your wheels gain traction.
Check the weather
Even for a quick trip to the store, it's important to understand the weather forecast fully. For example: if the forecast predicts snowfall or low temperatures, you should plan for extra time to be on the road so you can drive cautiously. Or maybe, the best decision you make is not to drive at all.
Let others know your destination
Before you leave anywhere, it's a good idea to let a family member, friend, or neighbor know where you're heading and when you plan on being back. That way, if something happens to you where you're not able to communicate, the person you notified is more likely to be in the know about where you might be.
Clean off snow from your car windows
Driving without complete visibility can be incredibly dangerous! While you probably already know about the importance of cleaning off your windshield and rear window, it's equally important to clean off your side windows so you have full visibility while driving. To make snow cleaning a little easier, let your car warm up a bit before putting your ice scraping skills to good use.
Practice safe driving
It's always important to take extra precautions when ice and snow are present on the roadway. In other words, drive slower and keep extra distance between you and other cars. And if you find yourself losing control, try to stay calm and turn your wheel in the direction your vehicle is sliding.
For more helpful tips, check out AARP's Winter Driving Safety Tips video so you can be extra prepared this winter season.