How to Care for Yourself as a Caregiver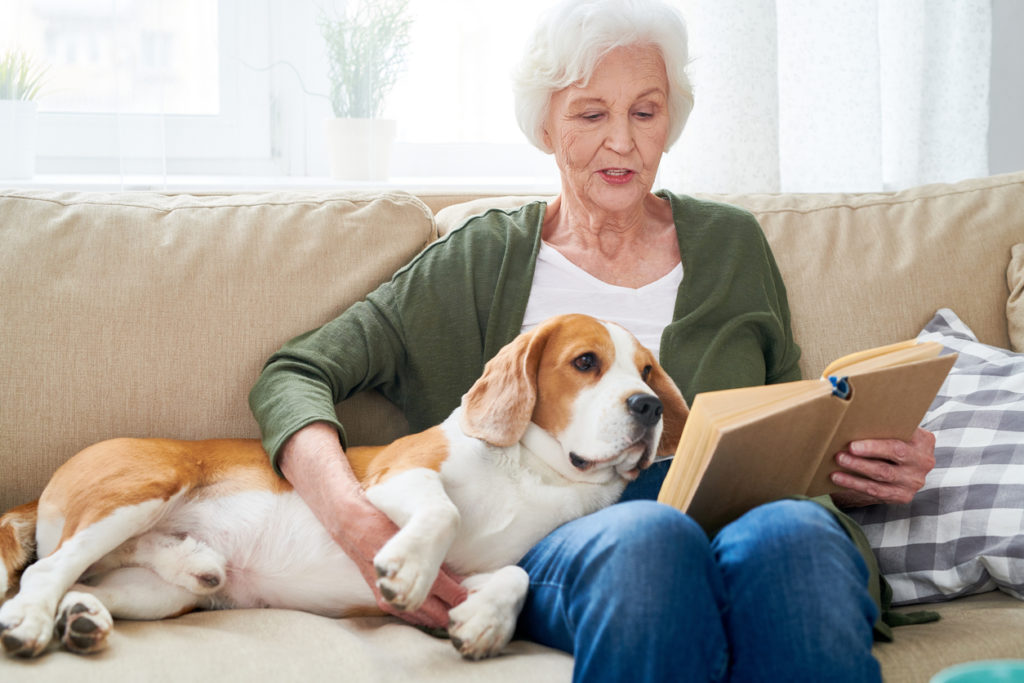 As a caregiver, the best way to provide better care and support for those around you is by taking care of yourself. And nobody knows this better than Ron Beleno, an international advocate for caregiving and the host of our new series, A New Perspective on Aging. Whether it's scheduling time for yourself or leaning on others for help, Ron is a big advocate for prioritizing your own needs as a caregiver, and we've got the resources to help you do the same.
Helpful Resources for Caregivers
Duluth Aging Support's new series provides practical tools and tips for you from an international advocate for caregiving, Ron Beleno. While the series aims to share various caregiver tips, Ron's first (and most important) tip is never to forget the importance of scheduling "you time" or treating yourself to something you enjoy consistently.
The Northland Caregiver podcast is a great resource to help you navigate your caregiving journey. Every month, you can hear from your host and Registered Occupational Therapist, Dr. Mary Lou Donovan as she shares helpful information and advice on how to safely and effectively care for your aging family members, friends, and yourself along the way. Best of all, you can listen to the podcast from anywhere you get your podcasts like Spotify and Apple Podcasts.
The Alzheimer's Association offers many resources for caregivers and people affected by dementia. In addition, they have support groups and online communities that allow you to connect with other caregivers who truly understand what you're going through.
Age Well Arrowhead is an organization that can help meet many of your needs as a caregiver. From helping with basic chores around the house and grocery delivery to transportation and more, you're sure to find some extra support when you need it most.
If you need some extra time to run errands or just want to enjoy some personal downtime, the Benedictine Adult Day services is a great option to consider. They provide adult day care programs that can help engage the person you care for in various activities in a safe environment so that you can get some time back to take care of your own needs.
If you're looking for additional caregiver support, Aging Care is a great resource to check out. Whether you need help finding service providers, access to helpful articles or ebooks by elder care experts, or a forum to connect with other caregivers like, you'll be sure to find the additional support you're looking for.
Volunteer Services of Carlton County, Inc. offers caregiver support and consulting if you're a caregiver located in Carlton County and Duluth. And this includes everything from helping you define and attain goals, find solutions to your caregiver challenges, get access to support services, and make time for personal self-care to name a few.
The Family Caregiver Alliance is another excellent online tool that can help you navigate your journey as a caregiver – whether you're new or have been doing it for years. From resources and programs to services, they'll help you better understand your role and manage the complex demands of caregiving.
FamilyMeans understands the importance of receiving care in giving care. That's why they offer many services to help you on your journey as a caregiver. From additional breaks, coaching, education, and virtual caregiver support groups, you'll be sure to get the support you need to be the best caregiver you can be.
To find more resources to help you on your caregiving journey, check out the Caregiver Support section on our Resource Directory, email us at hello@duluthagingsupport.org, ​​or send in any additional caregiver questions you might have to podcast@duluthagingsupport.org.