Helpful Tips to Safely Age in Place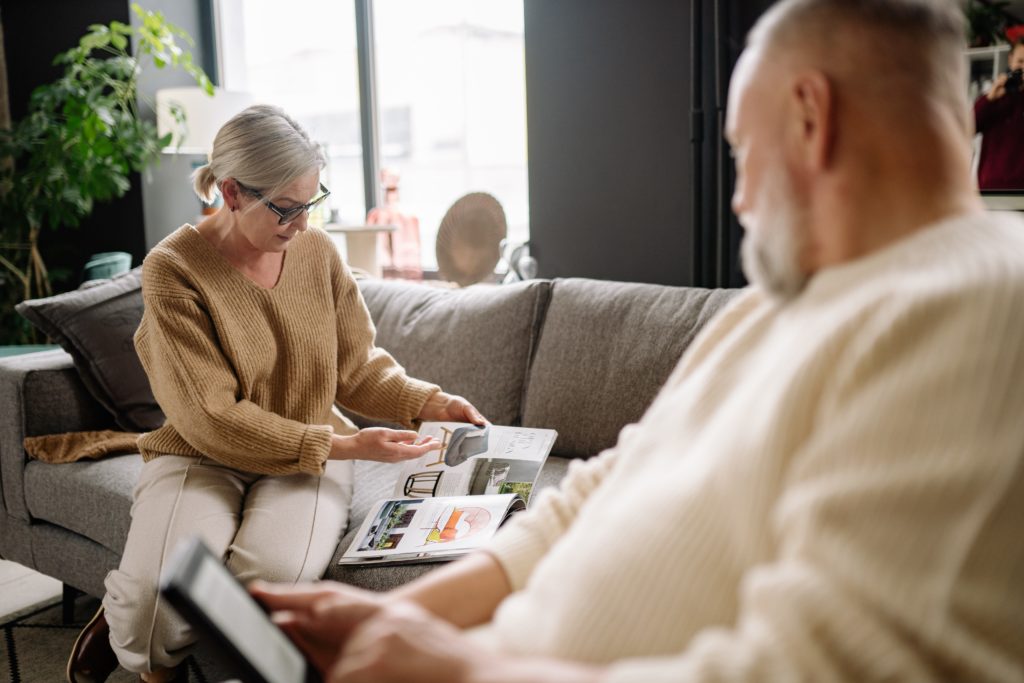 When it comes to healthy aging, there are a lot of important decisions to consider. One of the most important decisions is to continue to safely and independently live in the comfort of your own home. And with just a few helpful tips, you can ensure that every room in your home or the household of your care recipient can improve the process of aging in place.
Front Entrance Tips
Add sturdy, easy-to-grasp railings on both sides of the stairs for additional support
Ensure there's a landing to safely place a walker or other equipment
Make sure your main entrances are easy to open and close
Widen doors to accommodate wheelchairs or walkers to move easily through your front door (at least 32 inches wide)
Include adequate lighting in your driveway, trash area, walkways, and near all doors
Install a ramp, if necessary, through Access North Center for Independent Living of Northeast Minnesota
Front Hallway Tips
Add easy-to-reach light switches in the foyer or front hallway
Remove tripping hazards like shoes, purses, or umbrellas
Secure rugs to the floor
Kitchen Tips
Update with adequate lighting that's easy to reach
Ensure the area is free of tripping hazards like trash, pet dishes, etc.
Make sure the height of the counter and storage spaces are easily accessible without climbing a stool
Place commonly used objects closest to you for easy access
Adjust the location of major appliances so they're easier to reach
Living Room Tips
Get rid of extra furniture that could be a trip hazard
Opt for couches and chairs that make it easy to stand and sit
Keep electric cords out of pathways
Bathroom Tips
Add a nightlight
Swap out your toilet for a taller version
Add grab bars and a non skid floor surface in the shower or tub
Opt for user-friendly flushing controls and faucets
Install a walk-in shower with a low step (if possible)
Bedroom Tips
Move bedroom to the main level (if possible)
Make sure the bed is easy to get in and out of
Ensure flooring is safe and throw rugs are tacked down
Add good lighting with easy access
Include a lamp and a phone next to where you sleep
Additional Tips
Move the washer and dryer to the main level (if possible) or toss smaller loads in a pillowcase down the stairs
Make sure your home has smoke alarms and carbon monoxide detectors
For even more helpful tips on safely aging in place, tune in to episode 5 of our podcast, The Northland Caregiver, or download a comprehensive Home Safety Assessment Checklist here.