5 Ways to Stay Active & Healthy as an Older Adult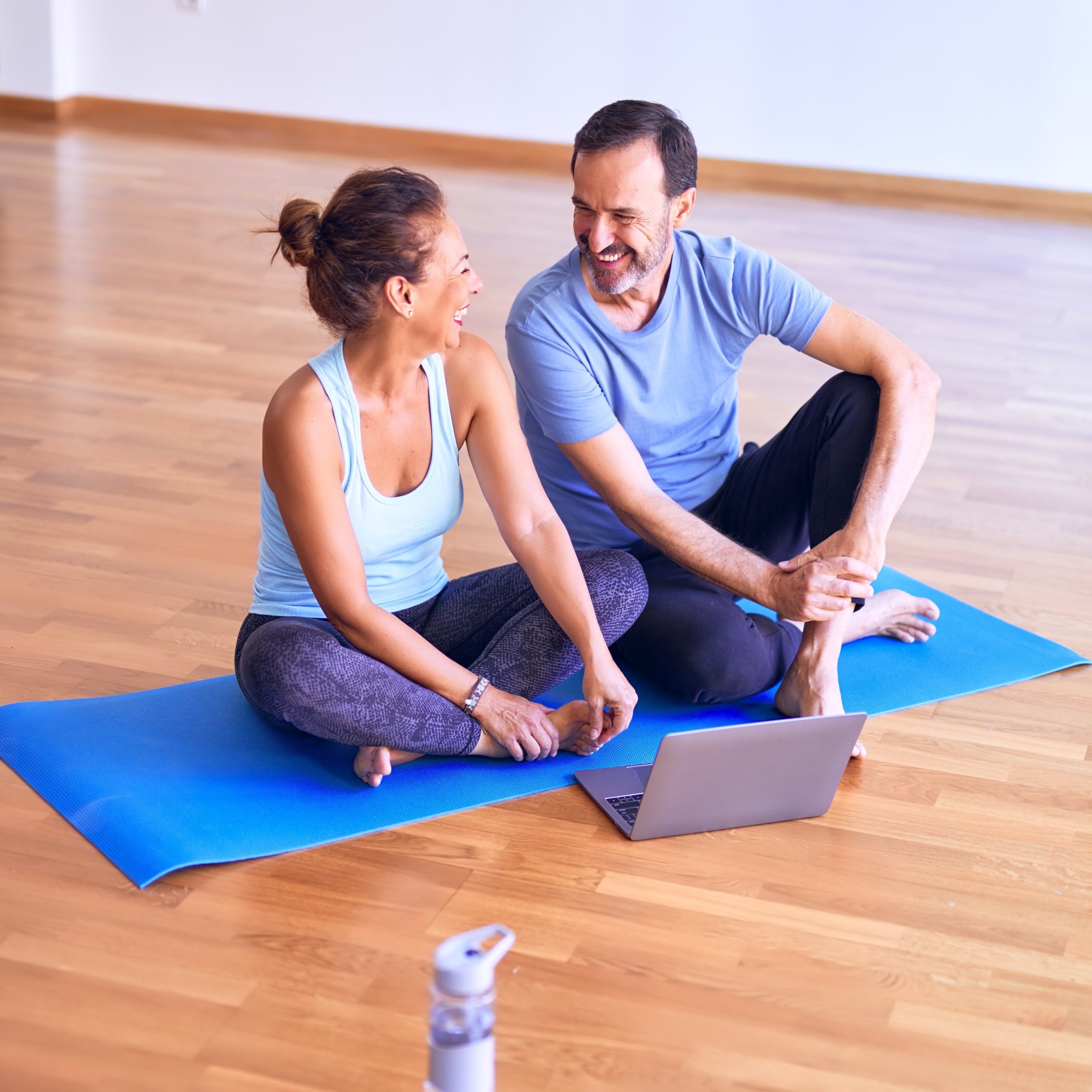 Staying active as an older adult promotes good physical and mental health and is a great defense against many diseases. Here's a list of some great perks of staying active as an older adult:
Lower risk of heart disease, stroke, and type 2 diabetes
Improve strength and balance
Improve mood
Improve ability to think, learn, and make decisions
Increase bone health and strength
Promote sleep and brain health
Reduce risk of depression and anxiety
Improve ability to perform daily activities
Check out these places to help stay active as an older adult. Many of the options have online classes as well.
The Duluth Area Family YMCA offers Active Older Adults programs that accommodate a wide variety of interests and functional abilities of older adults.
Forever Fit Total Conditioning:
Increase flexibility, joint stability, balance, coordination, agility, muscular strength, and cardio endurance
Combines aerobic, flexibility, and resistance training
Forever Fit Location: GND Recreation Center, 801 101st Ave W, Duluth, MN 55808 and Woodland Community Center, 3211 Allendale Avenue Duluth, MN 55803
Gentle Yoga:
Focus on slow stretches, flexibility, and deep breathing
Includes safe and gentle moves that enhance flexibility of spine and muscles
Gentle Yoga Location: YMCA at the Essentia Wellness Center, 4289 Ugstad Road Hermantown, MN 55811
SilverSneakers Classic:
Increase muscular strength, range of movement, and activity for daily living skills
Handheld weights, elastic tubing with handles, and a ball are offered for resistance
A chair is used for seated and/or standing support
SilverSneakers Classic Location: YMCA at the Essentia Wellness Center, 4289 Ugstad Road Hermantown, MN 55811 and Downtown Duluth, 302 W 1st St Duluth, MN 55802
SilverSneakers Circuit:
Standing, low-impact choreography alternated with standing upper body strength work
A chair is available for standing support
SilverSneakers Circuit Location: YMCA at the Essentia Wellness Center, 4289 Ugstad Road Hermantown, MN 55811
The Family Freedom Center and Svalja Yoga have partnered to provide free gentle yoga at Freedom Farms. This yoga program offers a diverse space for older adults to stay active and engaged within the community. The classes are held on Mondays from 11 a.m. to noon.
Freedom Farms Location: N. 6th Ave. E and E 9th St. Duluth, MN 55805 (garden space above the parking lot of the former UDAC building)
The Parkinson's Dance Studio offers a welcoming, lively class for people with Parkinson's disease. The class warmup begins in chairs, and all dances can be done seated. Classes meet every month on the first and third Friday from 1:00 p.m. to 2:15 p.m. at the Unitarian Universalist Congregation of Duluth (UUCD). There is a suggested donation of $3 per person or $5 per group. Feel free to attend regardless of a donation. Friends, family, and caregivers are always welcomed!
UUCD Location: 835 W College St. Duluth, MN 55811
Senior Planet enables older adults to come together to find ways to learn, work, create, and thrive in the digital age. They offer online programs to help seniors learn new skills, save money, get in shape, and make new friends.
Online programs include:
Fitness classes
Health and wellness classes
Educational lectures
How to use apps and other technology
Essentia Health offers two fitness classes that are specifically designed for seniors. The classes offer a way for seniors to stay active and healthy.
Silver Sneakers Cardio Fit:
Have fun and move to music
Meet on Mondays and Wednesdays from 8:45 a.m. to 9:30 a.m.
Silver Sneakers Muscular Strength:
A variety of exercises designed to increase strength, range of movement, and activity
Meet on Mondays and Wednesdays from 10:00 a.m. to 10:45 a.m.
Essentia Health Group Classes location: Miller Hill Health Plaza, 1600 Miller Trunk Highway,
Duluth, Minnesota 55811
You can find more health and wellness options to meet your needs in our Health & Wellbeing resource category.
Sources:
health.gov
Nwpc.com
Cdc.gov